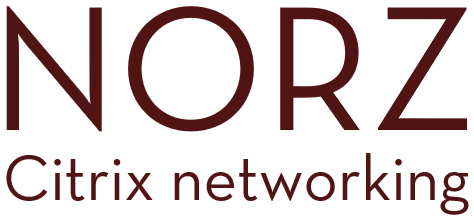 We do Citrix training and Citrix consulting. We are specialised in Citrix NetScaler (formerly Citrix ADC). We also have some knowledge of Citrix Virtual Apps and Desktops as well as Linux.
Curriculum vitae
Johannes Norz is a freelance consultant, technical evangelist and trainer, specialized in Citrix ADC (NetScaler) design, mainly web application firewall (WAF). Johannes had been speaker at several CUGC and CUGC XL events. He is also a certified Citrix trainer since 2002. He worked and taught in several countries, containing Austria, Bulgaria, Czech Republic, Denmark, Dubai, Estonia, Finland, Germany, Greece, Hungary, India, Indonesia, Italy, Ireland, Lebanon, Lithuania, Netherlands, Norway, Oman, Poland, Portugal, Romania, Russia, Saudi Arabia, Serbia, Slovenia, South Africa, Spain, Sweden, Switzerland, Thailand, United Kingdom, and the United States, maybe there are some missing (if yours is missing, please tell me, I didn't skip it for reason!). His main languages are English and German (borne in Innsbruck).
We do Citrix NetScaler projects, both, on site or remote. We also do project oversight, which means that customers implement the project themselves; we attend project meetings and influence strategic decisions and provide advice. Another service we offer is (security) audits. All we need is a NetScaler configuration (ns.conf file), but usually no direct access to the customer system.
Johannes started his carrier in the computing business in 1991 when he got headhunted to develop a stock management application for a special engineering company. When this company had to declare bankruptcy in 1992, he joined the company of his wife Elisabeth. She founded her software development company back in 1982. Together they developed CRM and payroll applications mainly for health care businesses.
In 1995 Johannes got his first Microsoft Certification (he was one of the first 500 guys worldwide certified on Windows 95) and changed into networking business, mainly for interactive UNIX and Windows NT.
In 1997 Johannes got asked to train classes about TCP/IP and Terminal Services for NT4. This was the first time he taught and also the moment he came into contact with Citrix. It was love at first sight.
In 2020 Johannes got promoted CTA. CTA is a small circle of outstanding Citrix technicians. It's an invitation-only program by Citrix. CTAs get first-hand information and get invited on a regular base to speak at Citrix conferences. Johannes speaks at Citrix conferences like Citrix Convergence or CUGC und CUGC XL events. The session on Citrix Convergence 2020 had been recorded and is available on YouTube.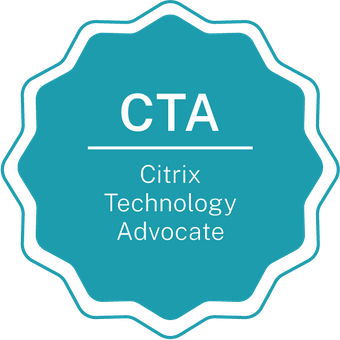 Johannes and Elisabeth had both been educated at HTL in Innsbruck, Anichstrasse. Both hold the title Engineer.
Citrix Certifications:
Johannes's current certifications include CCI (Citrix Certified Trainer, currently for Networking only), CCE-N (Citrix Certified Expert for Networking) and CCA-V (Citrix Certified Administrator for Virtualization).
Click the badge to see issuer information
Citrix is publishing their Batches at Credly's. Credly's acts as a witness that I do in fact hold these certifications.

Click here to see all available badges (there are several more, some of them expired, some of them not, I have non-expired ones for some of the expired ones. CCI badge expire year by year)
Besides Citrix, there are some other certifications of minor importance (Microsoft, F5, …)
Current projects
Wonderkitchen, an ADC lab environment (compatible to Citrix official ADC / NetScaler course-wear, but also suitable for all kinds of ADCs, no matter if F5, A10, Brocade, …), including a lab guide
Private interests:
Elisabeth and Johannes both love backpacking and cycling. They did several long-distance trails, the longest so far had been E4 Greece: round about 1,000 km from Florina (next to the Macedonian border) to Delphi (near Corinth) in 1991 and GR11, 900 km in Spain (from Irrun to Cap de Creus, always on top of the Pyrenees) in 2016, 700 km in Bulgaria (Kom-Emine, E3, on top of the main ridge of the Balkan mountains) in 2017, 850 km in Italy (most of the way on GTA, running from Valle d'Aosta to Ventimiglia, crossing several ridges of high mountains every day in 2018) and Turkey (780 km from Istanbul to Konya following the Sufi Trail, an old way to Mekka, in 2019). They also like running (together they won a total of 7 titles at Austrian championships in track and field), Johannes is a passionate cycle driver, you may see him driving his red Riddley racingbike all over Austria, or, together with Elisabeth, their Duratec tandem racing-bike. Johannes also likes to write stories in German language and loves photography. Elisabeth is very interested in all kinds of sports.
Terms of service
See here (for legal reasons German language only)